Sep 28, 2020
Webinar Series: From the Margins to the Mainstream: Black and Indigenous Futures in Archaeology
SAPIENS
Webinar
Wenner-Gren Hosted Event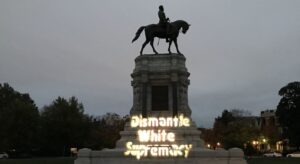 If you haven't already please be sure to check out the ongoing monthly webinar series, "From the Margins to the Mainstream: Black and Indigenous Futures in Archaeology".
Widespread protests against police violence and anti-Black racism have recently swept the globe. In the wake of protests in May and June, specifically, many citizens and communities looked to build new momentum in the fight for civil rights and social justice.

The field of archaeology has its own history to confront. Racism, elitism, and colonialism suffuse the discipline and its practices. Although some scholars have been working to unearth these stories and envision a new future for the field, much work remains to be done.

To advance critical conversations about archaeology, a coalition of organizations created a new webinar series. These public dialogues—intended for both scholars and the larger public—are among academics, artists, and community members.
The next installment in the series, "An Archaeology of Redress and Restorative Justice" will be on Wednesday, October 7th from 4-6 PM (Eastern).
Head on over to SAPIENS for the full list of events.
Organized by the Society of Black Archaeologists, the Indigenous Archaeology Collective, the Cornell Institute of Archaeology and Material Studies, the Wenner-Gren Foundation for Anthropological Research, and SAPIENS.
While Wenner-Gren is proud to be providing a platform for this event, the views expressed do not necessarily reflect those of the Foundation.