4/19 @ WGF: Society for Cultural Anthropology Virtual Conference, Displacements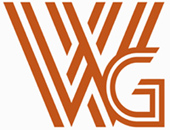 Join the Wenner-Gren Foundation and the Anthropology Section of NYAS on April 19th for a New York City viewing party of the plenary session of the 2018 Society for Cultural Anthropology Virtual Conference, Displacements.  We'll gather at 3:30pm for light refreshments. From 4-6pm we'll watch the David Schneider Memorial Panel, featuring new work by Jason De Leon, Stephanie Spray, Eduardo Kohn and Lisa Stevenson. Following the panel, we'll refill our glasses and continue the discussion.
Please Register:
https://www.eventbrite.com/e/society-for-cultural-anthropology-virtual-conference-plenary-viewing-node-tickets-44339832633
The Event:
The David Schneider Memorial Plenary
4 p.m., 4/19
Era Un Lunes (It Was a Monday)
Eduardo Kohn & Lisa Stevenson (McGill University)
The Photoethnographer's Eye: On Picture-Making, Fieldwork, and the Indecisive Moment
Jason De Leon (University of Michigan)
Digital Ethnography on Time and the Labor of Science at Sea
Stephanie Spray (University of Colorado)
Presenters in conversation, moderated by Anand Pandian (Johns Hopkins University)
The Conference:
The Displacements Program includes 28 hours of engaging and evocative multimedia presentations from anthropologists, film makers, social scientists, artists, and activists from and featuring almost every region in the world.  Beginning at 8 a.m. EST on Thursday, April 19, and concluding at 7 p.m. EST on Saturday, April 21, the conference will live stream a continuous sequence of panels and films, webcasting each panel twice within that span.  Chat boxes and social media will facilitate conversation.
For information on the conference theme: https://displacements.jhu.edu/displacements/
For more information on the viewing party, contact Danilyn Rutherford (drutherford@wennergren.org).